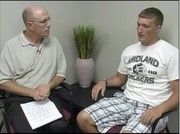 MLC Senior Reed Manstedt Featured in Online Interview
Reed Manstedt, a senior at Midland Lutheran College and member of Wahoo High School's Class of 2007, was recently interviewed by Brent Wasenius for the Fremont Tribune 's online Athlete Spotlight. Manstedt is a senior linebacker . . .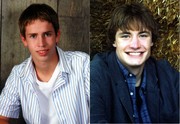 District Mourns Chris Roberts & Jake Wiebold
Sadness has blanketed the Wahoo Public Schools as news hit of the loss of two recent alumni. We were informed early this morning that Chris Roberts and Jake Wiebold were killed in an automobile accident near Axtell, Nebraska on Sunday . . .